Bluebird Update
DH didn't go to bed until late again last night. So, after he went to work this morning, I let the kids sleep in a bit and I stitched. I'm happy to post a progress pic: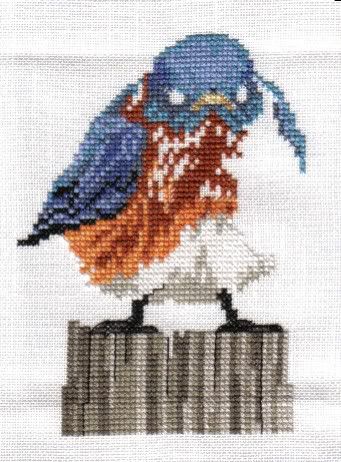 DD really loves him! She says he looks just like her dad - "fluffy and with a 'tude". What a kid. LOL Now she say we should put "BUG OFF" for his caption, because that is the attitude her father has been coming home from work with these days. He's been under a lot of stress at the office, and the kids really pick up on it.
We are taking the kids to their last class of the semester tonight. They will be doing "Christmas Around the World - China". They will learn how China celebrates the holiday, and will experience food, crafts, lore, etc. Should be a fun time for all (it's a family night).