Life is Good!
Another year of homeschool is finished and I can once again relax. The kids went on a camping trip with DH for their end of year reward - and mine :-) With them gone, I had a chance to start a new project. This one is something I've been wanting to do for a while, but with all the end of year school stuff to do, I didn't have a chance. Finally! I have started!
This is called "Covered Bridge Spring" by Stefani Martin of Design Stash. I picked up the pattern from
Patterns Online
a while ago, but didn't have the chance to do anything with it. Here's my progress as of this morning: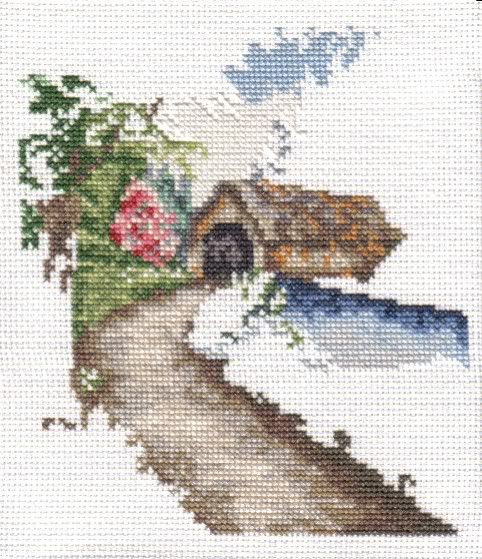 It's an interesting piece and I love watching it come alive. I'm doing it on 14 ct. off white aida (since it'll be completely covered anyhow). I've found these past few days to be so very relaxing. I've mostly sat and stitched while watching movies, did the normal everyday chores, took care of the kid's animals, and spent the last couple of days with the family at the campsite.
Back to reality now, as I need to get ready for them to come home. They will be due back sometime late morning to early afternoon. It will be nice having them back, but at the same time, I'm going to miss the "me" time I've been having. Terrible, aren't I?! (Grin)